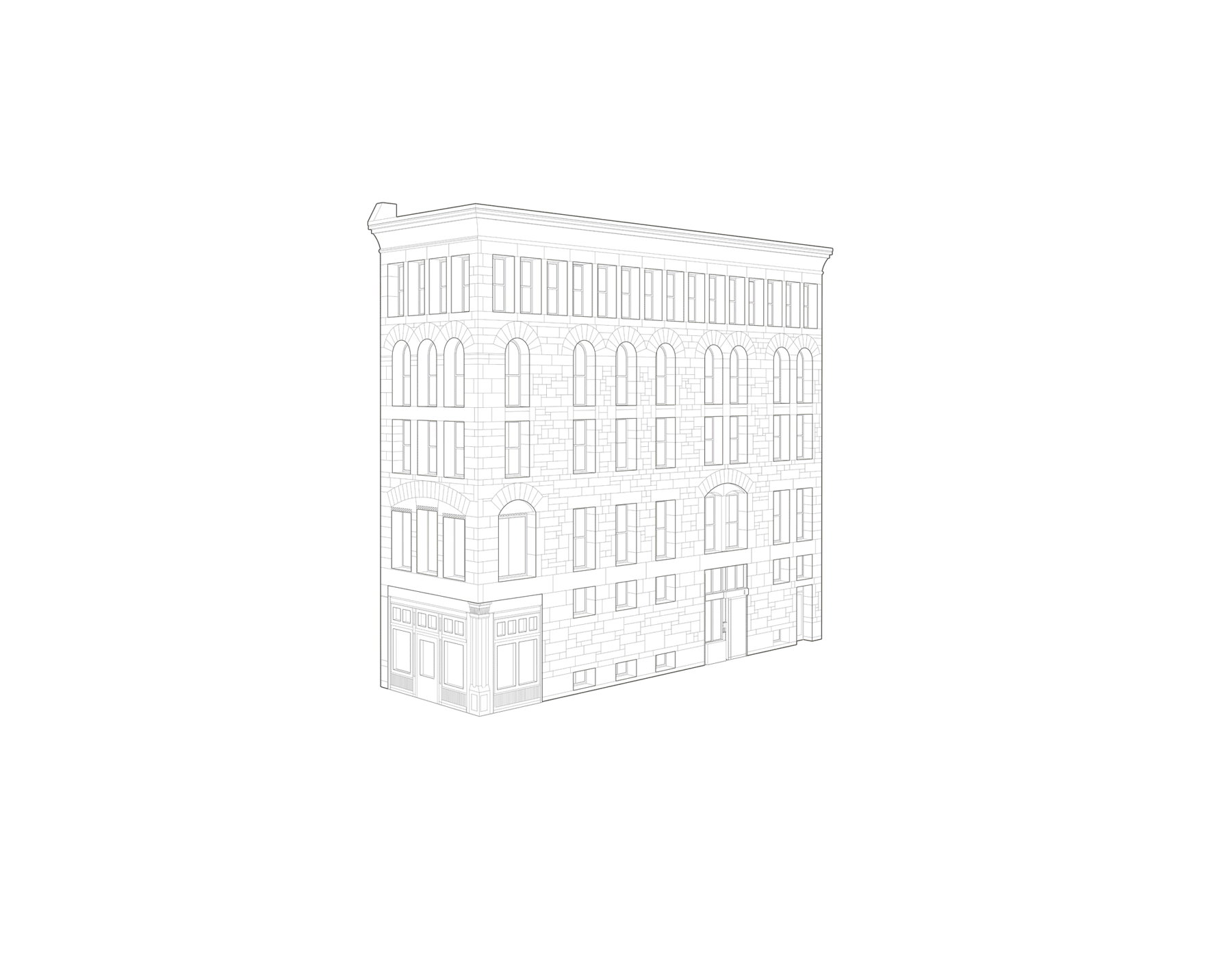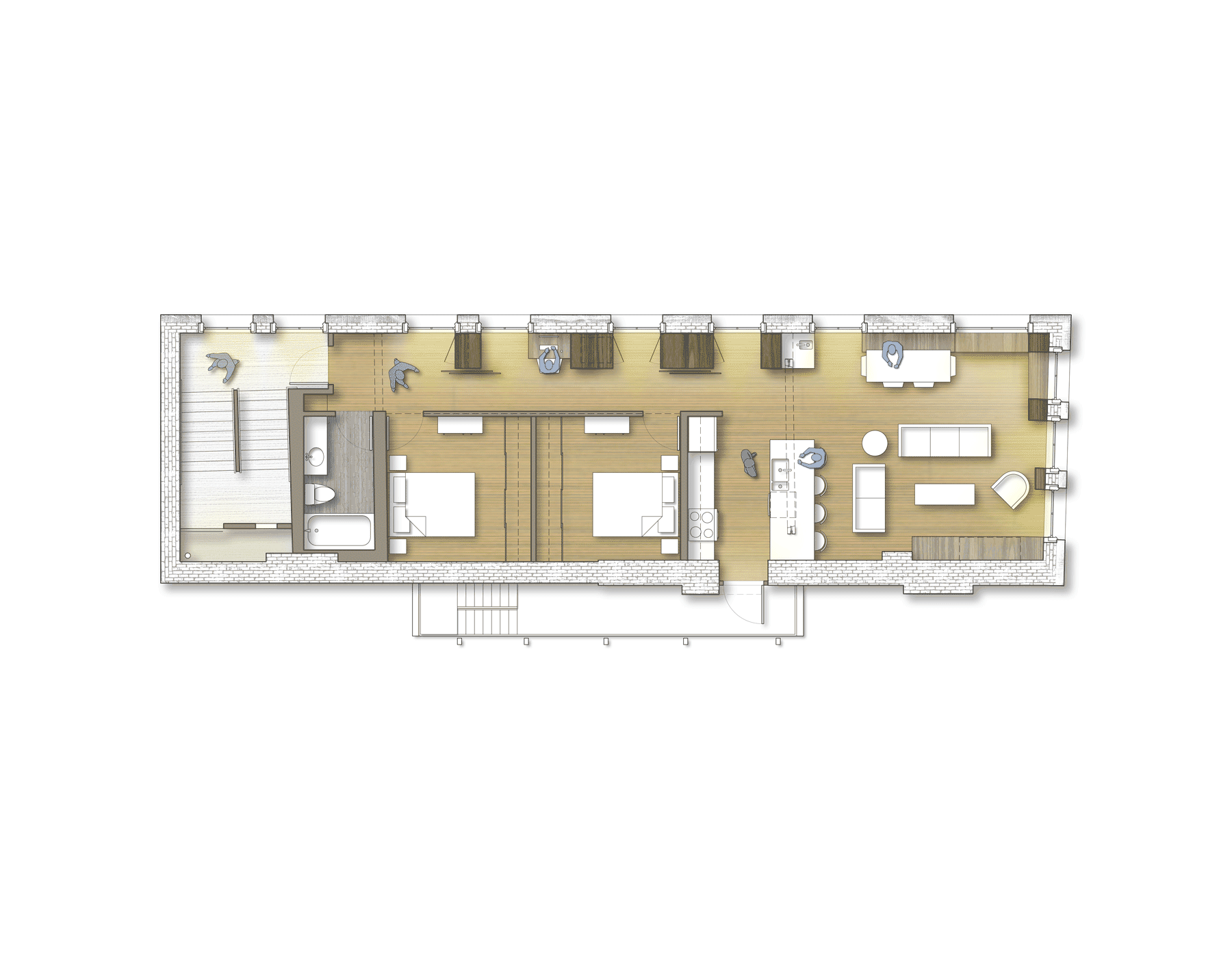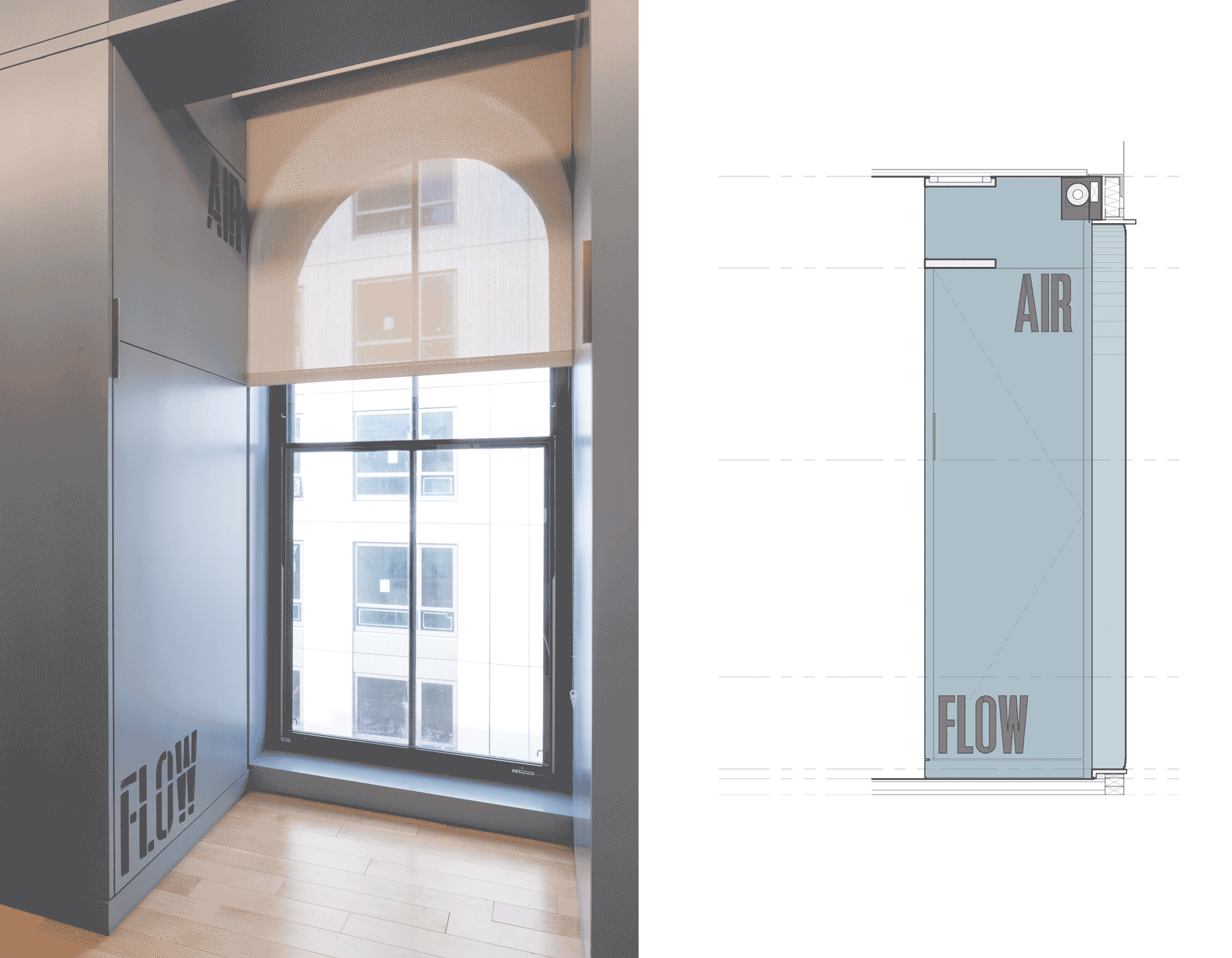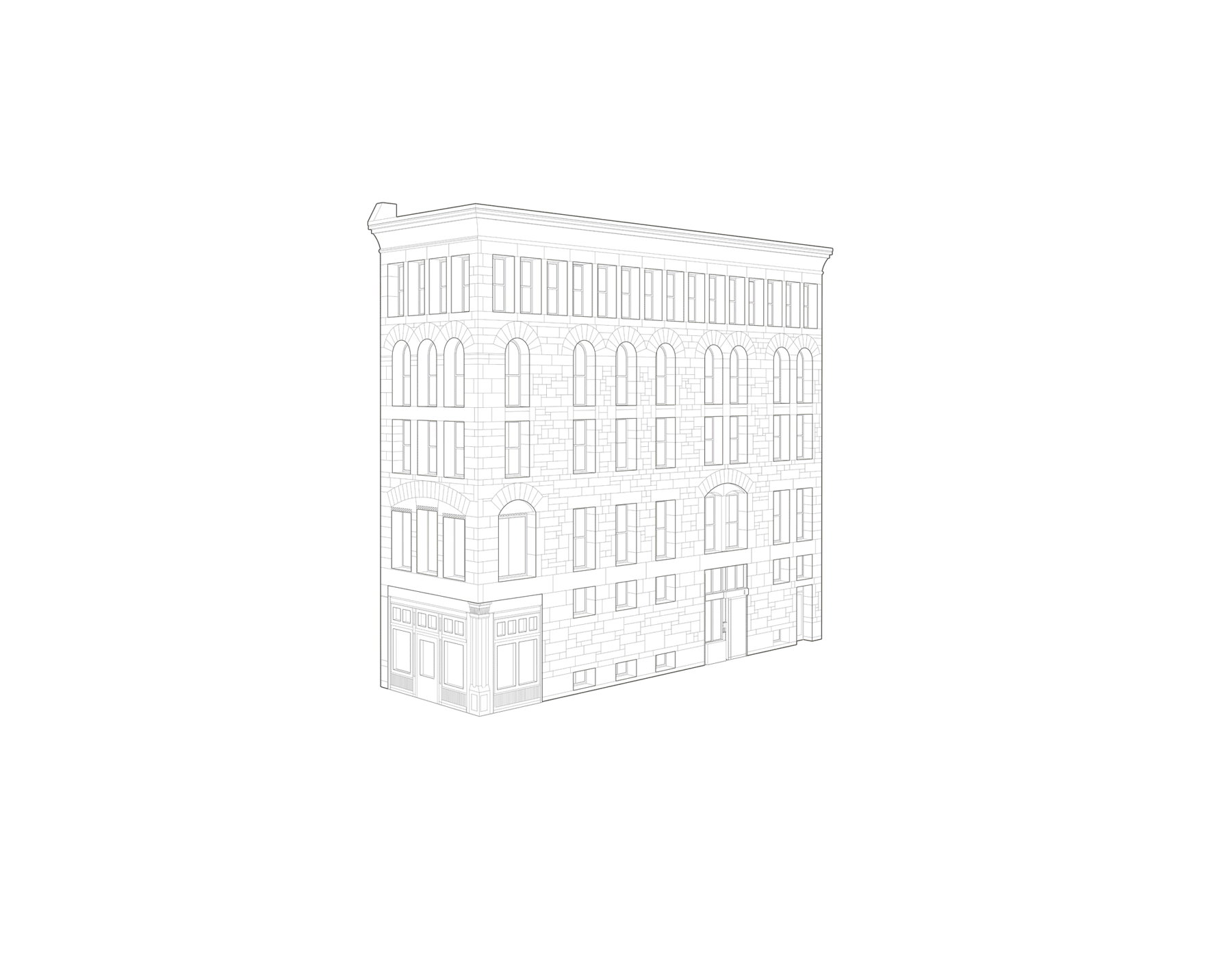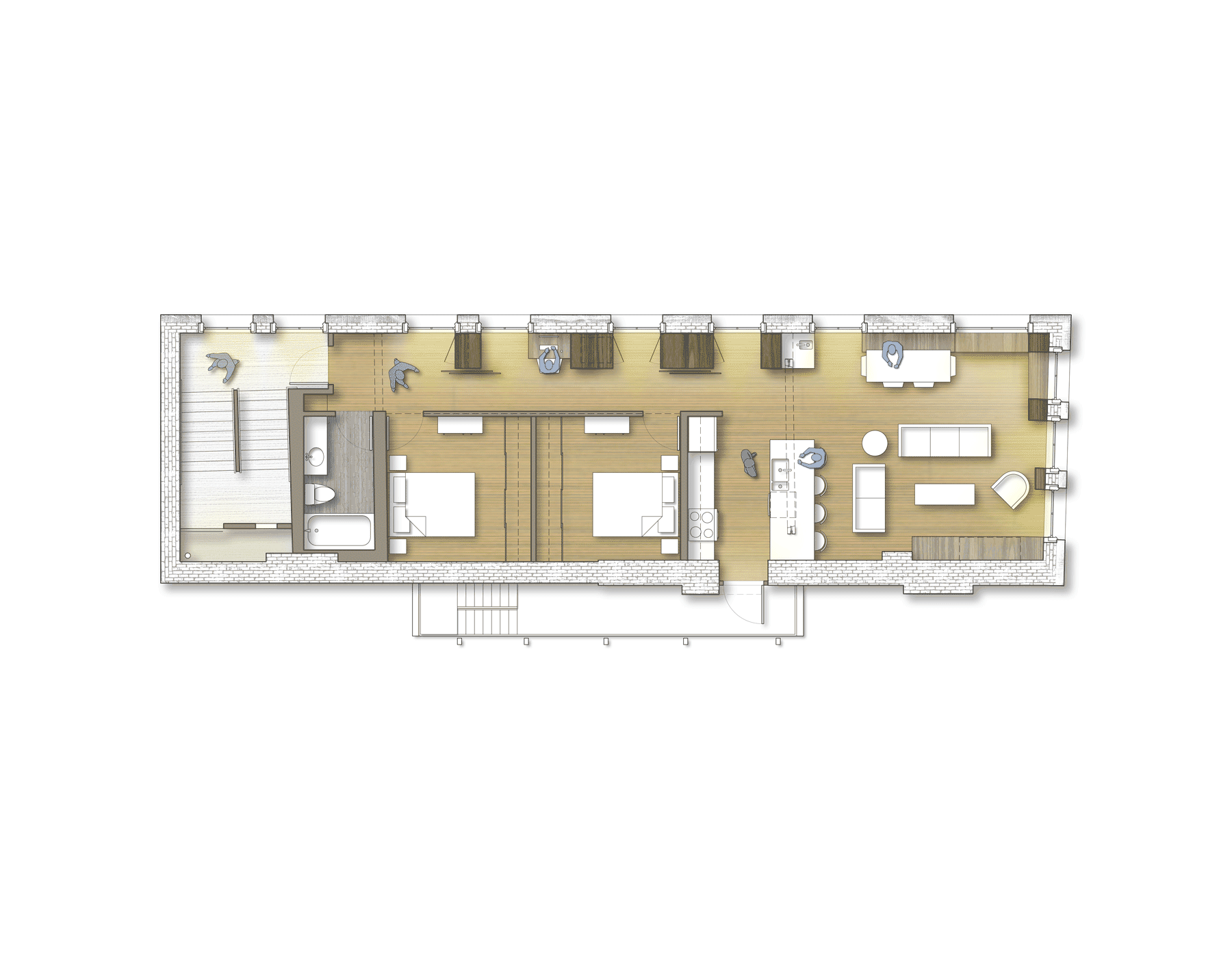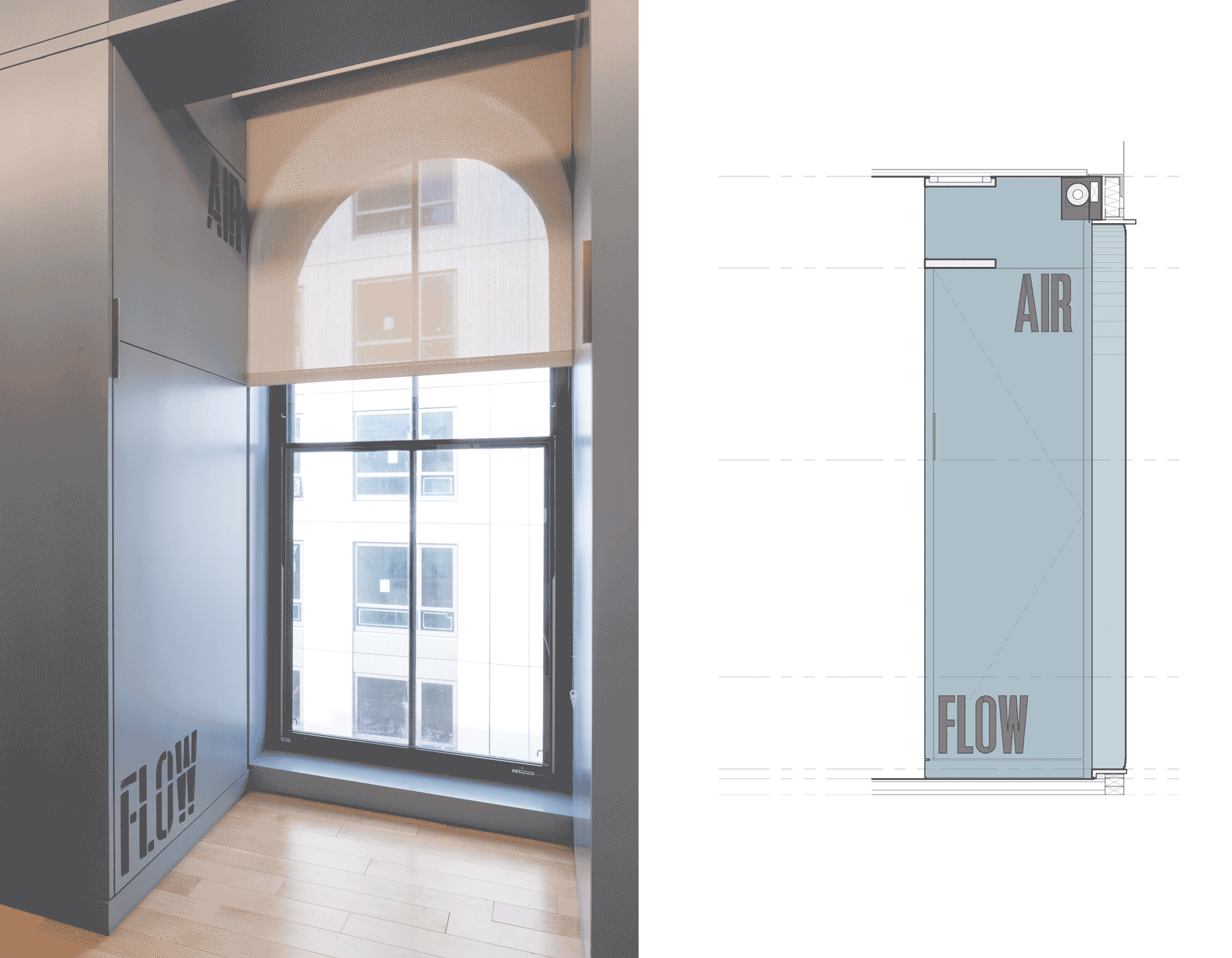 Hayden Building
How do we harness the rich history of an 1875 landmark gutted by fire, while also delivering an exemplary sustainable project?
Boston, Massachusetts | Historic Boston, Inc. | 8,500 sf
Designed in 1875 by notable architect Henry Hobson Richardson, this national landmark sat vacant until 2012 since a fire gutted the building in 1985. The narrow building floor plates present unique challenges to the housing program; yet, the massive masonry walls and multiplicity of windows provide ample natural light and distinctive design opportunities. Acknowledging the edges as the dominant feature of Richardson's building, the exterior walls are accentuated and thickened with ancillary program features; thus, prompting the residents to engage with the rehabilitated brownstone facade. The entry stair is activated by juxtaposing historical elements against the masonry wall. Doubling as a historical 'depository,' the residents are welcomed with an educational and functional interior that reveals the physical history of the building and its eclectic past.
H I G H L I G H T S
• LEED Homes Multifamily PLATINUM Certified
• 2014 Massachusetts Historical Commission Preservation Award
• 2013 Boston Preservation Alliance Award
• Nationally Registered Historic Building
• State and Federal Tax Credit Project
• H.H. Richardson Analysis
• Boston Globe article
C O L L A B O R A T O R S
L.A. Fuess Partners | CSI Engineering | Building Envelope Technologies | Collective Wisdom Corporation | CSTI Acoustics | R.W. Sullivan Engineering | Available Light | Conservation Services Group | Marc Truant & Associates | John Horner Photography